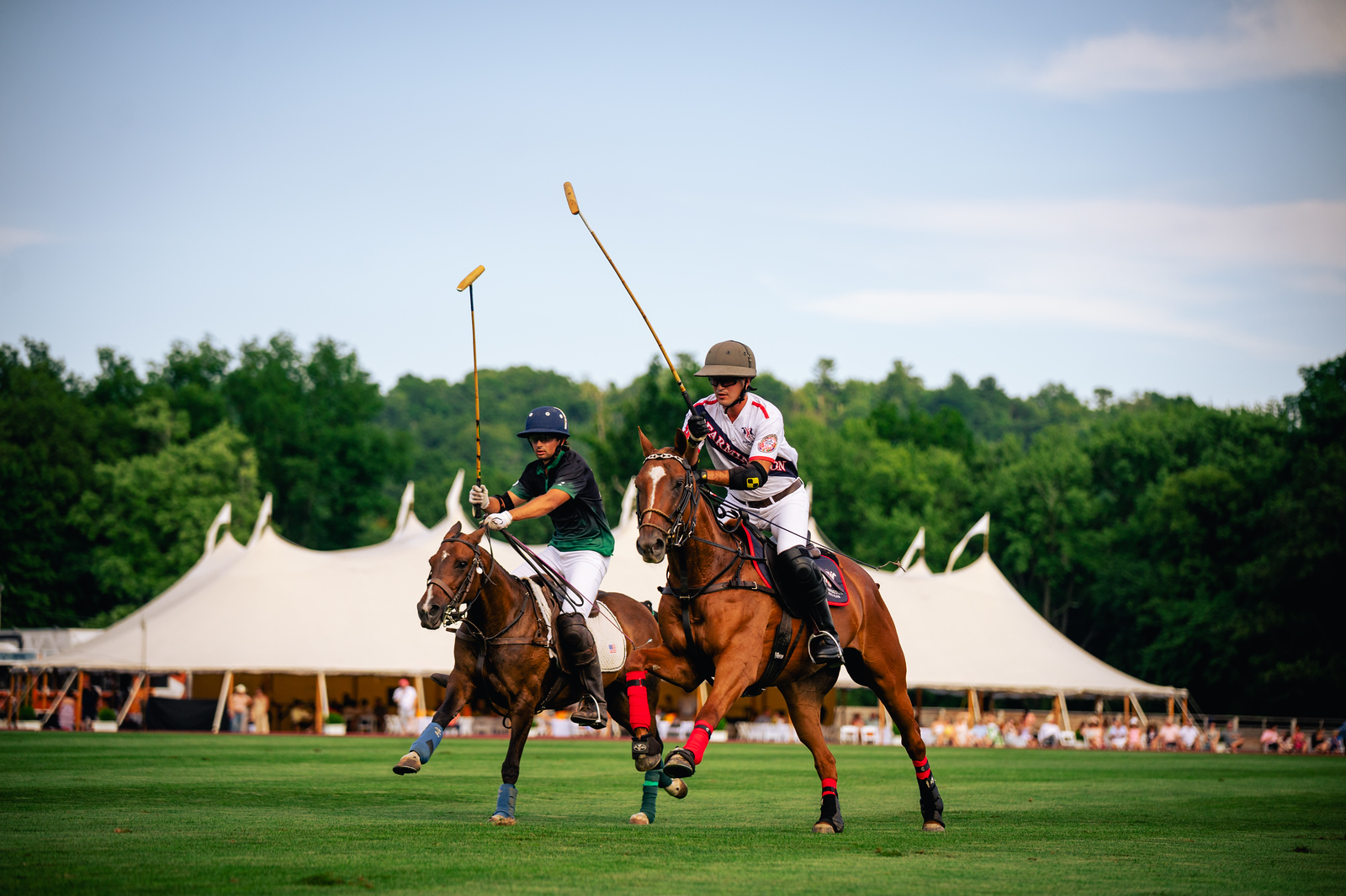 Saturdays Jun. 3 - Sept. 30
Farmington Polo Club Saturday Matches
Matches are held on Saturdays from June - September
A match is not held on Saturday, August 26th due to The Dream Ride Experience. Stay tuned to learn how you can attend the Friday, August 25th Dream Ride Gold Cup benefiting The Hometown Foundation, Inc.
Gates open at 3pm from June - August and at 2pm in September
Matches begin at 5pm from June - August and at 4pm in September
Matches run for ~2.5 hours
Outside food and beverage is not permitted under the VIP tent
Food and drink is available for purchase from our concession trailers and mobile bars on the grounds. Visit our Food & Beverage page to explore our menus and learn about catering options offered by The Farmington Club
Admission is free for children ages 12 and under. We ask that you please reflect the number of children that will be in attendance using the Child VIP Tent Admission or Child General Admission ticket options so that we may get an accurate projection of the party size
More information and attendance / spectator FAQs are available on our Attend page
Ticket Policy
The following policies cover ONLY the General Admission and Individual VIP Admission tickets sold online.
Match times, dates, and teams are always subject to change. Tickets are not subject to any refund or exchange and shall bear no cash value. A change in the event schedule (including time, date, tournament or weather) under any circumstance does not entitle ticket purchasers to a refund or exchange.
Only if a match does not take place, solely at the discretion of FPC management, will a ticket for that match be eligible for exchange. The ticket will be eligible for an exchange for another match within the same season year, subject to availability.
In the event of a cancellation, FPC will issue a public announcement via our website and social media platforms as soon as the decision is made. If no announcement has been made otherwise, the match is currently ON.
COVID Policy
In light of the ongoing COVID-19 pandemic, we ask that our guests continue to exercise caution and use good judgment when interacting with one another at FPC.
We ask that you do NOT come to FPC if you:
Please contact Farmington Polo Club directly with any questions regarding the policies for other single match or full season VIP experiences purchased online